Sadomasochisme ikke lenger en sykdom i følge WHO
Verdens helseorganisasjon følger de nordiske land og fjerner samtykkende seksuelle minoriteter fra det internasjonale diagnoseregisteret. 8 år etter den norske friskmeldingen følger verdenssamfunnet etter.
Diagnosene som tas ut av registeret er fetisjisme, fetisjistisk transvestisme og sadomasochisme.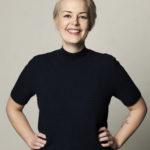 – Dette er en milepæl i arbeidet for menneskerettigheter for en betydelig minoritet, sier Ingvild Endestad, leder i FRI, Foreningen for kjønns- og seksualitetsmangfold. Anbefalingene fra FRI er i sin helhet tatt til følge.
Svein Skeid i FRIs diagnoseutvalg Revise F65, er svært tilfreds med at et over 20 år langt arbeid er kronet med hell. Basert på norsk modell og pionérarbeidet til det norske diagnoseutvalget, ble de tre fetisj- og bdsm-diagnosene fjernet i Sverige, Norge, Finland og Island i løpet av seks år.
– WHOs internasjonale friskmelding kan føre til at gruppene vil kunne nyte samme frihet og selvrespekt som andre skeive. Revisjonen kan også gjøre det lettere å avskaffe anti-bdsm-lover i en del land og muliggjøre lovregulert vern mot diskriminering på linje med andre minoriteter.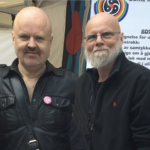 Psykolog Odd Reiersøl, som sammen med Svein Skeid har ledet diagnoseutvalget, sier retten til å bestemme over egen seksualitet og retten til privatliv har vært grunnleggende i arbeidet med å fjerne homofili og deretter fetisjisme og sadomasochisme som sykdomsdiagnoser.
18. juni 2018 fjernet WHO de tre diagnosene globalt. Alle anmodninger fra Revise F65 ble tatt til følge i den nye oppdaterte versjonen av ICD-11, fordi diagnosene Fetisjisme, Transvestisk Fetisjisme og Sadomasochisme, ifølge WHOs arbeidsgruppe for Seksuelle Sykdommer og Seksuell Helse, ikke er "relevant to public health and clinical psychopathology" but "merely reflect private behaviour". Disse vesentlige endringene er, ifølge WHO, "based on advances in research and clinical practice, and major shifts in social attitudes and in relevant policies, laws, and human rights standards".
https://www.ncbi.nlm.nih.gov/pmc/articles/PMC5032510/
Kodeverket skal etter planen endelig godkjennes i 2019 og tre i kraft 1. januar 2022.
#revisef65 #proudtobeahealthyperv #offthesicklist #nomoresickfilth #gear365 #FIGHT #proudperverts #healthyperverts #leatherpride #beyourself #beproudofwhoyouare #fetishpride
Fakta: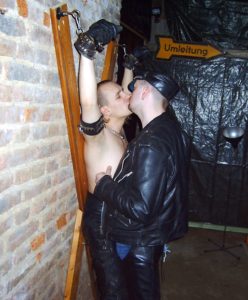 * BDSM en seksuell identitet som dreier seg å frivillig å dominere andre eller selv å bli dominert, eller frivillig å gi eller å bli påført smerte.
* Seksuell fetisjisme er seksualitet der konkrete gjenstander, handlinger eller ideer gir seksuell tenning og nytelse.
* FRI satte i 1997 ned et utvalg for å drive arbeidet med avdiagnostisering. I 2010 ble fetisjisme og sadomasochisme fjernet som sykdommer i Norge. I 2018 skjedde det samme i WHOs diagnoseregister.
* På oppdrag fra WHOs arbeidsgruppe for seksuelle sykdommer og seksuell helse, har FRIs diagnoseutvalg Revise F65 levert to rapporter som dokumenterer at de tre diagnosene er utdaterte, uvitenskapelige og stigmatiserende.
Rapporten fra WHOs arbeidsgruppe:
https://www.ncbi.nlm.nih.gov/pmc/articles/PMC5032510
Rapportene fra FRIs diagnoseutvalg Revise F65:
http://revisef65.net/2009/09/24/icd-revision-white-paper-2
http://revisef65.net/2011/11/11/icd-11-revision-scientific-political-support-revise-f65-reform-second-report-world-health-organization-2
Odd Reiersøl er en erfaren norsk psykolog som i 30 år har hjulpet mennesker med å godta seksualiteten sin, blant annet med individual-, par- og gruppeterapi, samt utdanning av andre fagfolk. Epost: solverv@solverv.com. Mobil: 94 03 46 88.
Ingvild Endestad er leder i FRI, Foreningen for kjønns- og seksualitetsmangfold. Epost: ingvild@foreningenfri.no. Telefon: 97 56 22 95.
Svein Skeid er initiativtager og leder av FRIs Diagnoseutvalg Revise F65. Han er prisbelønnet for sitt arbeid med homofiles og bdsm-eres menneskerettigheter gjennom 30 år. Han er offentlig godkjent fysioterapeut med videreutdanning innen psykiatrisk orientert fysioterapi. Epost: sskeid@online.no. Mobil: 95 80 29 85.